Browse Photo Gallery
Lounge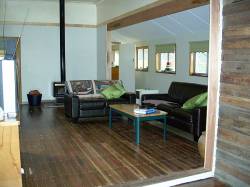 Looking towards two bedrooms
Looking towards bedroom 3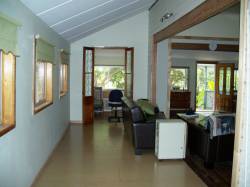 View to the smaller room, currently used as our office.
Looking to Entry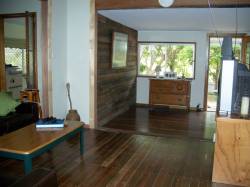 Looking towards the entry.
Kitchen Stove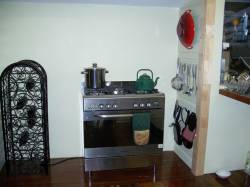 Kitchen stove area
2nd Bedroom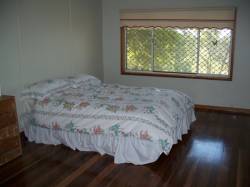 Open Plan Living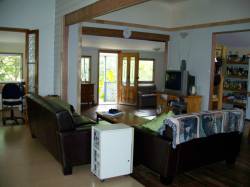 Main Bedroom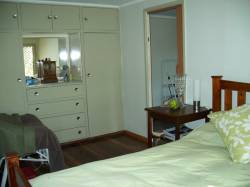 The main bedroom has a built in robe.
Walk in Pantry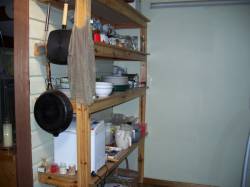 The large walk in open plan pantry, has shelves both sides.
Wood Heater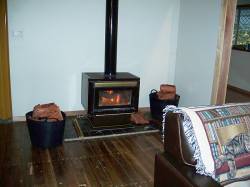 The lounge room has a Kent Wood Heater.
Open Plan Living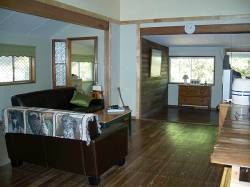 View towards the front door.
New Stainless Stove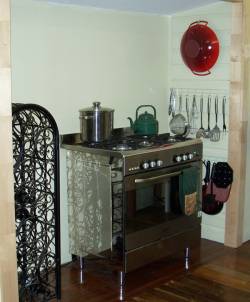 Satellite Broadband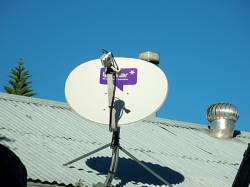 The house has satellite broadband connected, with good reception.
Main Bedroom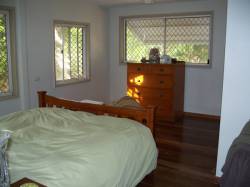 Looking towards the east facing windows.
The House
The house features:
Open Plan
Polished Floors
New Stainless Steel Free standing stove
Dishwasher
Functional kitchen with breakfast bar
Wood (Fire) heater
4 tanks with approx 15,000 gal water tanks for the house
A separate tank with Well water is connected to the toilet and washing machine - Gravity Feed or Electric pump can be used
Front verandah
Large open pantry in kitchen, with good sensible shelves
Bathroom (with claw foot bath [needs re-enamel])
Shower
Laundry - double tubs
Covered in area at back - you choose more rooms or covered entertainment area
The house has been renovated to open it up and give clean lines and open space, floors have been polished and newly painted. The kitchen is a truly functional cooks kitchen with a free standing gas stove (and oven) and 5 burners (includes Wok and Fish burner) as well as large open walk in pantry shelving.
Television reception is excellent using only inside 'ears' antenna and nextG mobile coverage is available.
Water to the house is more than sufficient and well water supply to the toilet and washing machine as well as one laundry tap give an added bonus of not using rain water to flush away.
© 2010 Vicki & Philip Stebbins